Giro Dolomiti 2023 + MuseumMobil Card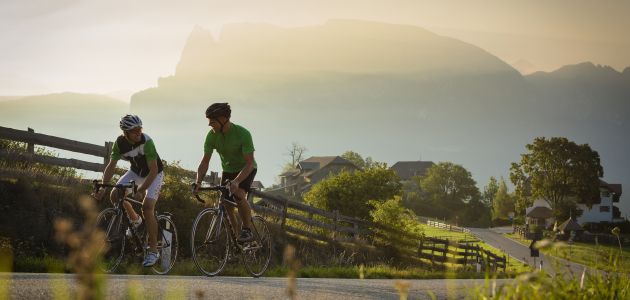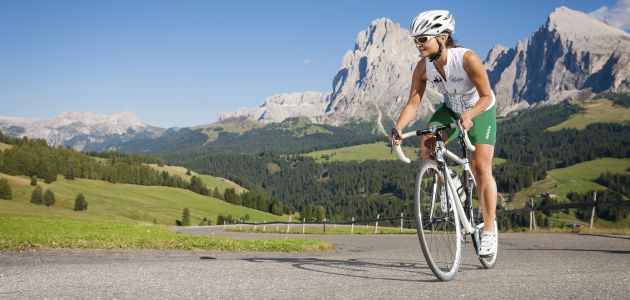 Offer prices
| | | |
| --- | --- | --- |
| 22.07.2023 - 29.07.2023 | Double or Twin Room with Balcony "Garden" | 595,00 € |
| 24.07.2023 - 28.07.2023 | Double or Twin Room with Balcony "Garden" | 360,00 € |
| 22.07.2023 - 29.07.2023 | Deluxe Single Room Gardenview (NEW) | 973,00 € |
| 24.07.2023 - 28.07.2023 | Deluxe Single Room Gardenview (NEW) | 596,00 € |
| 22.07.2023 - 29.07.2023 | Deluxe Triple Room Gardenview | 805,00 € |
| 24.07.2023 - 28.07.2023 | Deluxe Triple Room Gardenview | 500,00 € |
| 22.07.2023 - 29.07.2023 | Panoramic Suite Gardenview (NEW) | 1.015,00 € |
| 24.07.2023 - 28.07.2023 | Panoramic Suite Gardenview (NEW) | 620,00 € |
| 22.07.2023 - 29.07.2023 | Deluxe Double Room Gardenview (NEW) | 735,00 € |
| 24.07.2023 - 28.07.2023 | Deluxe Double Room Gardenview (NEW) | 460,00 € |
| 22.07.2023 - 29.07.2023 | Family Suite Gardenview (NEW) | 875,00 € |
| 24.07.2023 - 28.07.2023 | Family Suite Gardenview (NEW) | 540,00 € |
Giro Dolomiti 2023
This arrangement includes following services:
- 7 nights or 4 nights Halfboard in Double Room
- relax in our whirlpool on the rooftop terracce
- Bolzano Card PLUS Mobility and Museums for free! (more informations)
- Fresh Welcom Drink on your arrival
- Daily, from 7 am till 9.30 amr, breakfast buffet with a variety of sausage and
cheese made in South Tyrol, biological fruit juices, home backed bread, teebar,
huge of cereal and muesli, yoghurt, seasonal fruit and homemade sweets.
(also in the Gardenlounge)
- 3 course Menue selection, with vegetarian plates and amply salad buffet
- seasonal fruit from South Tyrol
- WiFi Internet connection in all rooms of our hotel is free of charge
- Biking starts directly from our Hotel
- Tourconsulting 6 Days a week
- Video controlled deposit for your bikes
- Private parking at hotel
- CityBikes for rental
- Luggage storage and shower at the day of departure
- Selection of national news papers
All prices are intended per person.
---